Here's a few photos from the yard. The long, adequately wet, spring we had has made the plants in this area go crazy.

This is the first year the poppies have bloomed since we relocated them two summers ago when the porches were built.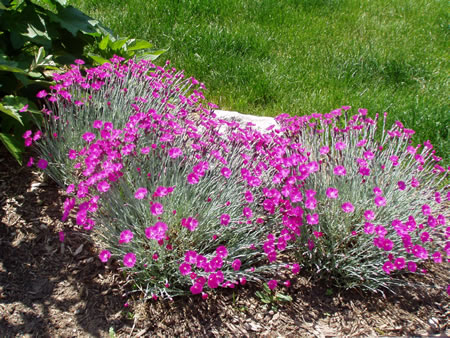 I love my dianthus!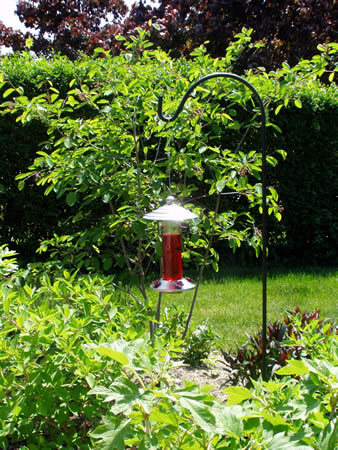 This is the hummingbird feeder that Mel got me for my birthday. We're also going to add some hummingbird-attracting annuals close by in this berm. I've never seen a hummingbird here in the city, but hey, there's a first time for everything! I will be SO excited if any actually show up.
We finished the flower boxes for the porches this weekend. All 22 of them. We used a nearly entirely different set of plants this year, except a few coleus varietals that we liked and that did really well last year. We bought most of the plants a week ago and had them in the garage for the week because it was still very cool at night. That turned out to be a big mistake, as the garage was dark, hot and there was some question whether the plants had gotten over-watered. Some of them looked really crappy by the time we planted the boxes. We're keeping our fingers crossed that they'll make it. I'll post photos of the boxes in a few weeks.